Product Update Sept 2021 - Highlights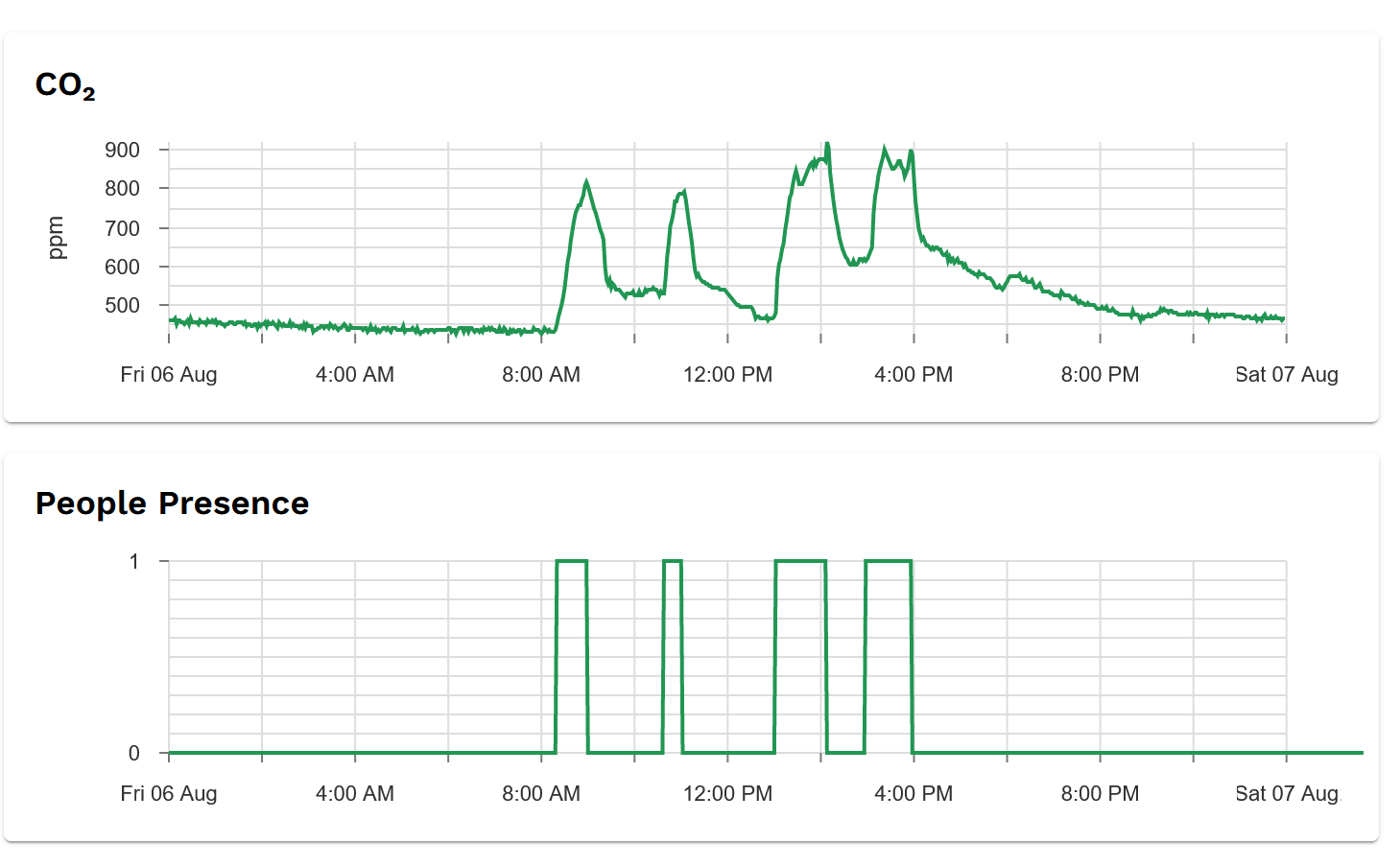 Use our public API and make indoor air quality (IAQ) data available, everywhere. Picture this: You enter the meeting room area for an ad hoc meeting. At first glance on the room management display, you know which rooms are available sorted according to the IAQ status. Choose the room and ensure best conditions to have a productive meeting.
Besides the public API, use AIRICA to measure utilization and people presence indoors, as well as Particulate Matter which was discussed lately by SRF Schweiz.
Particulate Matter
Particulate Matter is a mixture of the smallest dust particles. These are classified according to their diameter, from 10 micrometers (PM10) to 2.5 micrometers (PM2.5) to 1 micrometer (PM1). As an air pollutant, particulate matter can have a negative impact on health.
AIRICA measures Particulate Matter and provides reports particulate matter pollution over a given time period. A particular interesting use case is to install a particulate matter sensor outside of the building and one sensor inside the building. The recorded data can be easily analyzed in AIRICA and show the effectiveness of measures such as the use of electrostatic precipitators.
Please note that an additional sensor type is required for PM, since AIRICA.senses+ cannot measure PM. Please write a request to our support: support@airica.com

Presence detection
AIRICA is a data science company. One of our key features is presence detection. Unlike many of our competitors, we don't rely on secondary sensors such as video cameras or microphones to detect if people are present. We developed our own machine learning algorithms that can directly deduce room occupancy from indoor air quality sensor measurements. This guarantees full privacy. Our solution provides real-time measurements for every single room in your building. Presence detection is available for rooms of up to 70 square meters.
This feature is in Limited Availability. Please submit a request to our support if you want to have access to this feature.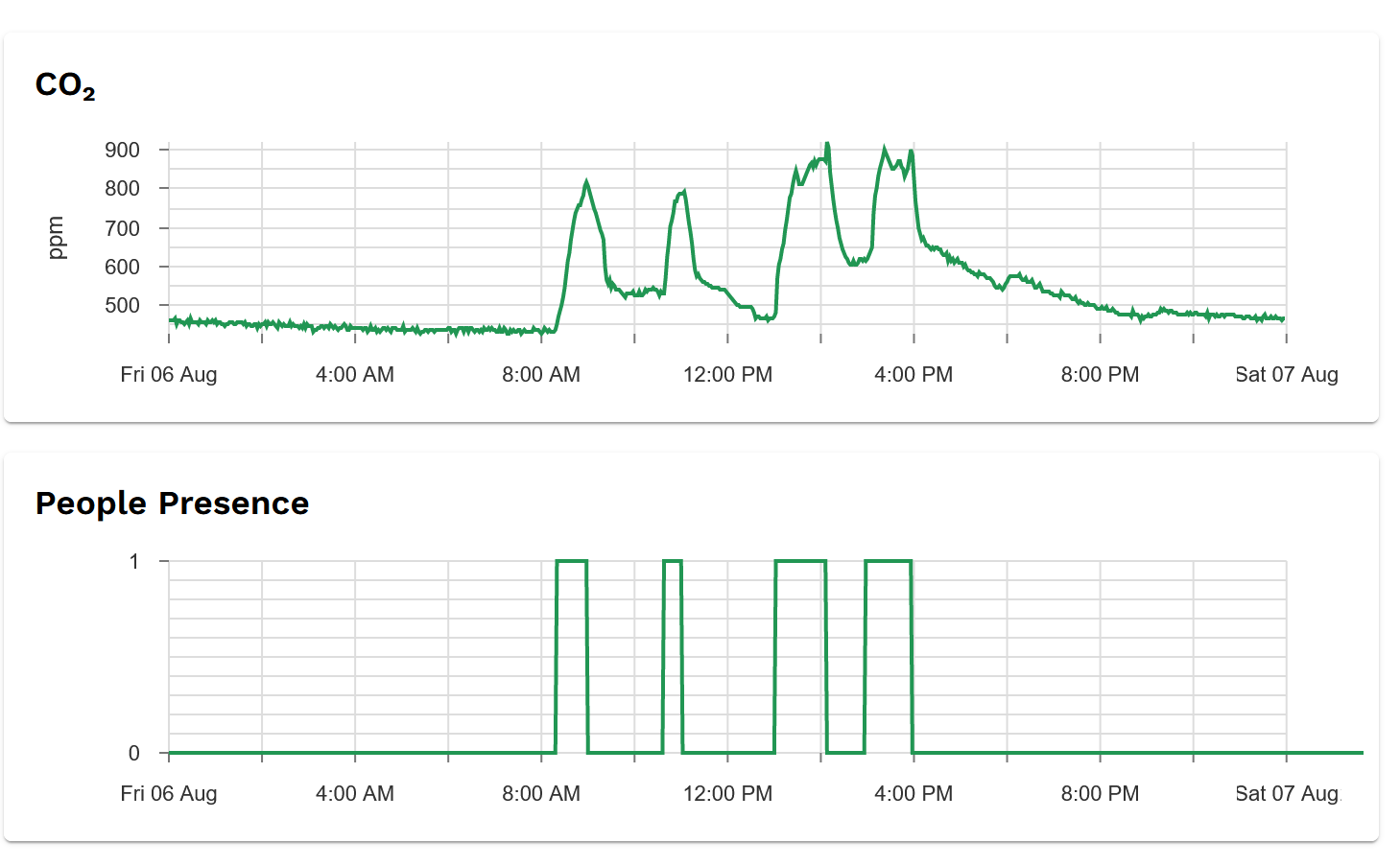 API
The AIRICA API provides all the data you need to retrieve air quality data and connect it to your own platform. Access tokens can be created directly in the AIRICA application.
The AIRICA API powered by GraphQL is flexible and adapts to the needs of customers.
This feature is in Limited Availability. Please submit a request to our support if you want to have access to this feature and the API documentation

Other new functionality / changes
AIRICA supports a new room type called outdoor. This room type can be used when a sensor is placed outdoors. This is especially useful for the new particulate matter sensors.
The dashboard performance was greatly improved